What Can SEO Do For Your Website? Real World Results!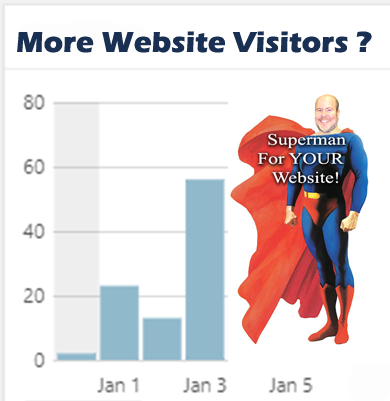 What Can SEO Work Do For Your Website Traffic?
The real world SEO results examples shown below are for two different SEO clients.  Actual SEO results are shown.
The first chart is for a company that wanted more traffic from a nearby city.  They now rank on page one at google for search results including appropriate search terms and the word Toledo with traffic from Toledo up over 200% compared to one year ago as a direct result of SEO work on their website.
They also wanted more traffic from organic searches.  See SEO traffic source chart (#2 below).
The last chart is for a company that was not getting found on Google AT ALL until we started doing some SEO work for them.  How about that spike in users!  Oh yeah, they are all from organic SEO!