TNewTech Meetup Announcement: Come See What Toledo Develops
TNewTech Meetup | Come See What Toledo Develops!
Join together with like minded folks at the TnewTech Meetup on the 2nd Tuesday of each month to preview/share/discuss/enjoy conversations and presentations about technology being developed or implemented in Toledo OH.
Date and Time: Tuesday, February 14, 2017, 5:30 PM
Location:  LaunchPad Incubation at The University of Toledo, Nitschke Technology Commercialization Complex
1510 North Westwood Ave, Toledo, OH On UT's engineering campus, in the Nitschke Technology Commercialization Complex.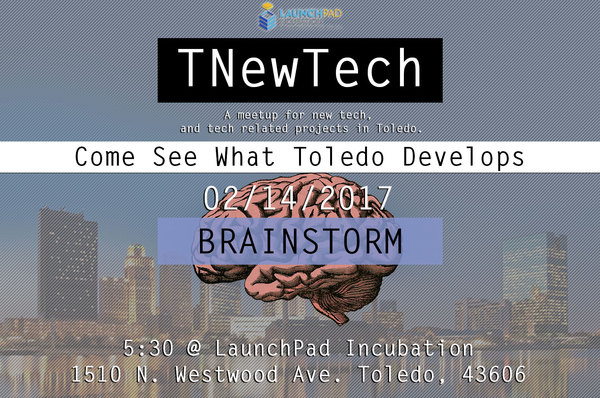 Valentines day? What's that?!?! TNewTech is single and ready to mingle…with NewTech ideas that is! On Tuesday February 14th, come with an open mind ready to talk about what topics, speakers and idea's you'd like to see and hear in the coming months. Pizza and drinks will be provided.
Do you have an idea, project, or business that you'd like to present? Visit TNewTech Meetup Site To Send a Message