Organic Search Engine Optimization And You!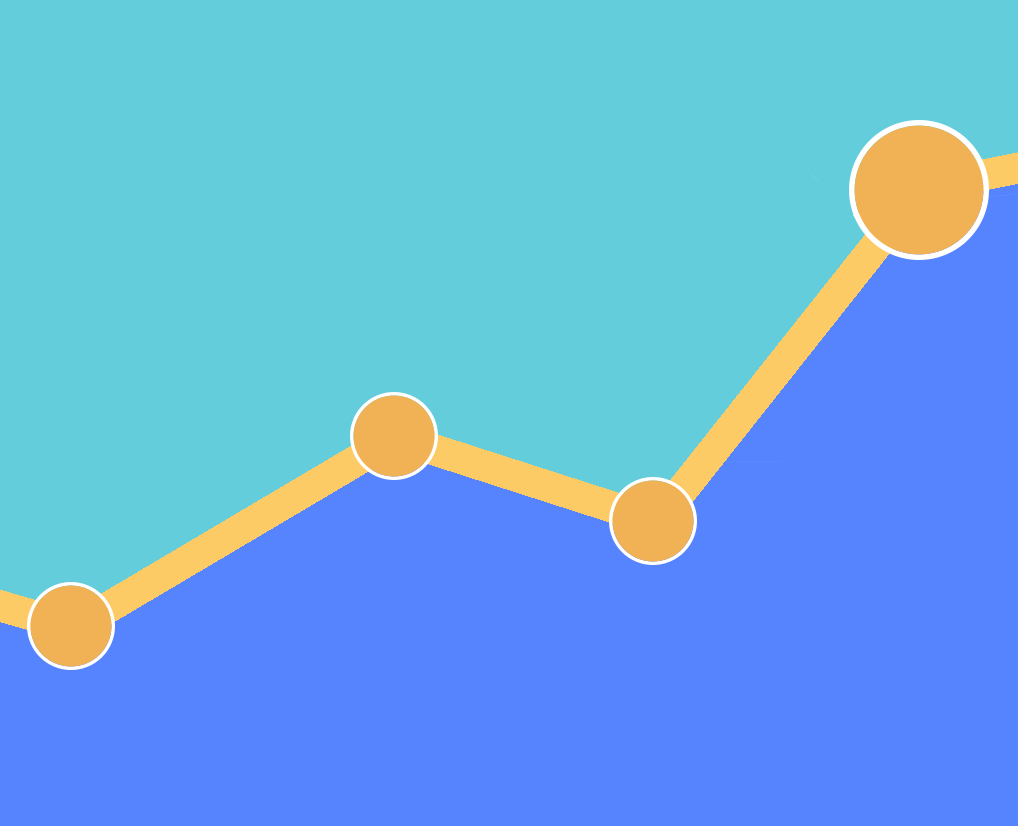 Notes About SEO Service Worth Sharing:
adapted for a wider audience from an email I sent to a prospective client this week.
---
SEARCH ENGINES ARE WHERE YOU AND YOUR AUDIENCE MEET
Can your prospects find you when using search engines? If not, then a lot of business is getting away! Organic on-page Search Engine Optimization (SEO) can definitely help win site traffic by ranking highly on the organic search engine results page (SERP) on Google. A high rank is the holy grail because something like 70% of searchers never go past page one results.
SEO Competition for Prime Keywords is Fierce
Competition for prime keywords in any industry is usually well established and can be fierce. Trying to rank a new website for searches like "Business Law", "Accident Attorney", "Plastic Surgeon", or "Success Coach" will take some time because other providers and websites are already well ahead and deeply entrenched. Even established companies who have never been ranked before will find it difficult to break into the top rank for important keywords.
Search Engine Rank is a Moving Target
Google 'owns' the vast majority of the search market. Google changes its automated formula or algorithm for determining search rank fairly often. Hundreds of factors or 'signals' are considered, with some given more weight than others. The exact weight applied to each type of signal is a closely guarded secret to keep people from gaming the system. But experience gives us some pretty good clues. These algorithms are based on everything from the domain name to the page title, from the font and heading sizes and colors to keyword density, even grammar and site traffic. In all, Google weighs hundreds of these search rank "signals" to determine the final organic search rank that will be awarded. It bears repeating that the formulas change fairly often.
The Catch 22 in Organic SEO Ranking Formulas
Google gives higher organic search rank to websites with more traffic

But a newer site cannot get traffic until it ranks

Google gives higher organic search rank to websites with domain names that have been in use longer

And at the same time they automatically downgrade (or 'sandbox') newer domains – both of which penalize newer domain names.

The term sandbox originated from the idea that toddlers are first placed in a sandbox in a playground instead of being turned loose with the bigger kids in the main playground.
Technically, it is reasonable to assume that new sites might not be as valuable to searchers as established sites in an industry, but not always.
Nevertheless, new sites go in the sandbox and cannot rank well for many months or even years in highly competitive markets

Google gives higher organic search rank to pages with rich media, multimedia, and video – especially YouTube video

Google owns Youtube, see?
Considering that video and multimedia can cost as much as a website itself, this too hinders search rank results for newer sites

Google also gives higher rank for domain names and page titles which exactly match natural or organic search phrases used by searchers

Trust me, most of these are already taken… But good keyword research can come up with some big wins.
Not too long ago, I was able to secure (CityName)GolfLessons.com for a Golf Instructor
SEO Service Strategies and Tactics
More established companies may have the necessary ingredients to tackle highly competitive keywords. For most newer websites, I propose taking a niche market approach with a "Long Tail" keyword strategy. With what I am about to share, you could possibly do a reasonable job of this SEO work yourself – at least if you have training in marketing basics and literally hundreds of hours to invest in the learning curve.
The Long Tail Strategy in SEO Work
Basically, A Long Tail SEO strategy includes targeting a likely demographic/interest segment or two (sometimes called target 'personas') that is not at the head of line in searches conducted by the most common audiences where the competition is fiercest. Instead, a Long Tail Strategy focuses on putting together several keywords (actually keyword phrases) that would generate likely prospects even if they are not the most commonly searched phrases.
An example might be "Beauty Salon." It can take months or years for longer-term rank to develop for the most searched keywords in your industry. Contrary to popular opinion, most industry leaders were not overnight sensations. Adding a few niche targeted modifiers can be productive. It is easier to rank for "(CityName) Beauty Salon", or "Beauty and Hair Styling (CityName), or even "Hair Coloring And Perm Styling in (CityName)."
Here is a short article about Long Tail strategies: https://ecommerce-platforms.com/glossary/long-tail.
And here is an authoritative article by a market-leading SEO plugin maker for WordPress known as Yoast SEO: https://yoast.com/focus-on-long-tail-keywords/. Yoast doesn't do the work for you, but creates a highly effective platform leveraging a large body of constantly changing knowledge so that an experienced SEO pro can get faster results.
SEO Service: Budget Guidelines
When budgeting for your SEO Services launch, it is important to be realistic. The old adage, "Nobody never got something for nothing" applies (lol). Most market leaders spend a set percentage of their target revenue on advertising and promotion – year in and year out. When a new company enters the market, or a small company decides they want to grow dramatically, they often need to spend at least 7% – 10% of target revenue until momentum and brand positioning is established.
You too might want to consider this cost as an investment instead of as an expense. You can use an ROI based formula, such as how many promotional dollars does it make sense to spend per lead or client gained? This could be stated something like, "For every $100 spent I would like to earn X# of site visitors, leads, initial consults, longer-term customers, and referrals from existing clients who introduce members of their circle of influence to your product or service. The actual formula you follow will depend on the average sale amount. Realtors and Mortgage Bankers can spend a lot more per lead than beauty shops!
SEO Service Launch Strategies
Some of my SEO clients prefer a fast start and have the budget to accomplish it. Others prefer an annual plan with a retainer for hourly rate discounts, while others prefer a steady rate of progress month by month over time. Most of the latter put a little extra into the first month of their program to kickstart the process. All of this is entirely up to the client. I can work with any reasonable timeframe and budget.
SEO Service Scams Abound: Be Careful Out There!
First, be wise. Accomplishing organic search rank takes work, discipline, and time. There are a lot of bad apples out there selling SEO scams. Many of them claim to be Google Partners when they are not. The ones that pay telemarketers to bombard your phone are usually not the right providers. First, they have to charge more just because, well, call centers are expensive. Next, they more or less HAVE to promise the moon to get people to buy. But you know, if something sounds too good to be true, it probably is. Before you even talk to them, check how long they have been in business. Then search their BBB rating. Search for "COMPANY-NAME Reviews (and be careful to avoid paid review sites masquerading as actual review sites as well as review sites owned by the company you are researching). Search google for "Is 'COMPANY-NAME' Legitimate?" Read the reviews. Read a lot of reviews on several sites. This way you will have a better idea of their business practices.
There are no shortcuts. Anybody in the SEO service space who promises instant success, or is selling paid listings, or claims to have leads to sell, or touts some magic new approach should be avoided. There is no magic bullet – but an honest Pay Per Click (PPC) campaign can help. If you do even a little bit of research you will lean that buying traffic, paid listings, or leads from link farms will probably do a lot more harm than good to your search rank. Google frowns on all those strategies and applies search rank penalties to those who use them. You can search Google for Search Rank Penalties and learn a lot about this. Other useful searches are Black Hat SEO, Link Farms and SEO, Paid Traffic and SEO, SEO Scams, and the like. One Wikipedia articles covers most of the ground. See https://en.wikipedia.org/wiki/Spamdexing
Should You Choose A DIY Approach or Hire Professional SEO Services?
Can you do SEO yourself? The short answer is, maybe. Perhaps even probably! BUT – would that really be the wisest decision? I am willing to bet you have better things to do than spend hundreds or thousands of hours learning the ropes. I have been providing local search and SEO services for over a decade. I have paid my dues in the college of experience, and have earned a Master's Degree in the college of hard knocks to go along with my actual Master's Degree with a concentration in Marketing Communications! I am pretty good. I can get my clients MUCH better results – MUCH faster than they can get on their own. If you are new to the field… it could take a really long time (years?) before you get the results you want. In short, I recommend hiring a pro. If not me, somebody who knows what they are doing. Your founder's brother's sister's nephew probably isn't a good choice. Ask a competent SEO provider for proof of performance ranking their own site and sites of their clients. They should be able to produce graphs, charts, solid numbers for the right keywords.
Can You Buy SEO Service for $ 1.00 Per Hour?
No, you cannot really buy professional SEO Service for $1.00/hr. The going rate is roughly $50 to $150/hr. Yikes! BUT – Instead of thinking that you are paying the SEO professional $50/hour you might consider that if you pay $50/hr then you are saving 50 hours in your own life – which comes to… wait for it… about $1 an hour! Seriously… get a pro and go do something more interesting. Apply the time you save to family life, or to something within your area of expertise that generates revenue for your company and you will be much happier!
How To Get Started With an SEO Campaign
I propose an initial keyword research project to study and determine Long Tail keyword phrases that might be both productive and less competitive, followed by the implementation of those keywords in meta tags and visible content according to best practices for organic SEO to accomplish search rank. The keyword study can be a separate, one-off line item, as can initial implementation. For most small businesses, I would allow at least $100 for each stage as a one-off project. But far greater results come from consistent and ongoing content creation and site updates done around the targeted keywords. The best approach might be to weave the initial services into a sensible and affordable recurring monthly program.
For a recurring monthly program, for many types of small businesses, I recommend a monthly budget of $100 to $200 a month with a goal of making steady progress over time. Businesses with a higher average sale or volume can profit by adjusting the budget upward. If you want a faster start, you can do more the first month. Once results begin to be seen, you can pull funds from what isn't working, and increase the budget for what is.
Send any questions here and I will reply promptly!