How Long Does It Take To Build a Website?
Can You Do It Yourself for Website Design?  How Long Does It Take?
Whether you want to try building your own website, or want professional help, the information below will give you some idea of the work involved.  Honestly, unless your needs are simple, and/or you have design and writing experience, you would probably be better off hiring at least the initial design.  This way you can spend the tens of hours or even hundreds of hours saved doing whatever it is that you to that brings the most value to your company or organization!
The Article Below is Reprinted from WordPress.com with full credit and link.
---
How Long Does It Take To Build a Website?

If you haven't built a site before, one of the first questions you might ask is, "how long does it take to make a website?"

For starters, you should know that there is no single answer to that question. It's sort of like asking, "how long will it take to make dinner tonight?" The answer to that question depends on whether you're picking up fast food, going to a fine dining establishment, or making a homemade meal.

The same is true of your website. How long it takes to create depends on your needs, resources, and approach.

Now, let's take a look at the available options and how much time each one takes to implement.

Which version of WordPress do you use?

There are many different ways to create a website. There are also various platforms that make the process easier and less time-consuming.

The most popular website-building platform in the world is WordPress, which powers more than 30 percent of all websites.

However, many people get confused between WordPress.org and WordPress.com. Here are the key differences between the two:

WordPress.com — Hosts your website and offers up to 3GB of storage for free. WordPress.com also handles all maintenance, security, and updates for you. You only pay if you want features like a custom domain name (www.example.com instead of http://www.example.wordpress.com), plugins, or advanced customizations.
WordPress.org — You pay to host your own website, and you're responsible for the maintenance and security of your site. You can install plugins and enhance the customization of your website for free.

How long does it take to make a website? Four scenarios

Now, let's run through four possible scenarios you might consider when figuring out how to build your website. Keep in mind that the scope of your project will impact how long it takes to complete regardless of which option you choose:

Entirely custom — Unless you know how to code or you have a very complicated website that requires custom software, building your own website from scratch is probably not a great idea. You could hire someone to build a website for you, but that can get expensive. For the vast majority of people who need a website, there are better, cheaper, and faster ways to get one up and running.

Time required to build an entirely custom website: Weeks-to-months, depending on the complexity of the project and your coding skills. One web-design blog estimates that it takes approximately 14 weeks.

WordPress.org custom — If you have web design experience and are proficient in HTML & CSS, consider building your own custom WordPress.org site. No matter how good you are at web design and coding, this will be a time-intensive process, as you need to design the look and feel of your entire website — from the buttons to the fonts to the features — and do a bit of coding to make everything work properly.

Time required to customize your own WordPress.org website: One week minimum.

WordPress.org template — Most people with WordPress.org use "themes," which are pre-designed website templates created by experts. Once you pick a theme and set up hosting, add in your branding elements (logo, colors, etc.) and your original content (articles, pictures, videos, etc.).

Time required to create your own website using a WordPress.org template: Anywhere from a few days to a few weeks.

WordPress.com — WordPress.com may be the fastest possible way to build your own website, assuming you don't require anything super fancy. In fact, read this article if you want to see what I was able to do with a WordPress.com website in less than 24 hours (you can also use it article as a step-by-step guide for setting up your own WordPress.com site). There are plenty of free themes to choose from on WordPress.com, but you can also pay for premium themes if you want an upgrade or need to install plugins for extra site features.

Time required to set up your own WordPress.com website: As little as a few hours.

Now you have a good idea of what your options are when trying to figure out how you're going to build your website. You can also answer the question, "How long does it take to make a website?" depending on the scope of your project and the platform you decide to use. Now, go get started!
This article was originally posted at WordPress.com. See https://wordpress.com/go/start/how-long-does-it-take-to-make-a-website/
---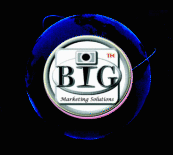 BIG Marketing Solutions LLC promotes WordPress as the defacto market leader and platform of choice for 'simple' fast launch WordPress websites as well as for highly customized WordPress membership or eCommerce Websites. I believe they would approve of it being reposted here as we have given credit, and we have left all links intact.  WordPress is definitely the authority on the subject matter, so better you learn straight from them than from me anyway.
If you still want to build your own website, go for it!  But go in with eyes wide open.  Unless you have zero budget, and can afford to invest weeks or months in a learning curve, you might be better off hiring a professional.  If you want to hire the initial design through BIG Marketing Solutions, we can train you or your staff how to maintain it afterward.  I can get you up and running as fast as 24 hours for simple sites and much faster than any agency for complicated sites.
Before You Decide:  Don't You Owe It To Yourself To Request a Quote Here!
---
Lonn Dugan, BIG Marketing Solutions LLC