Good SEO Work Leads To More SPAM? What You Can Do About It!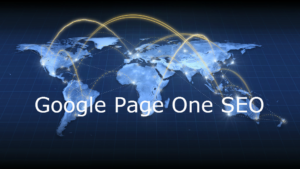 Good SEO Work means your site can be found online by spammers.  So, as you climb the search ranks, you will get more spam, as sure as One plus One Equals Two.  A Client received the following email (NAMES AND NUMBERS CHANGED because reporting them to anybody won't help but alerting you to their tactics will prepare you so you aren't surprised.
It's a simple truth that Successful SEO work brings spam as a side effect.  And some of the Spam will sound so nice….  offering free help if you jump on a call and sit through a sales pitch…  See example spam below.
——– Forwarded message ———

From: (YOUR WEBSITE CONTACT FORM)
Date: Thu, Feb 21, 2019, 12:01 PM
Subject: Estate Junk Removal Of Toledo "A quick suggestion for your website"
To: (YourEmail)

From: Lisa Bxkxx (SPAMMER EMAIL)
Subject: A quick suggestion for your website

Your Telephone Number: XXX-XXX-XXXX

Message Body:
Hey,

Just a quick note to say how much I enjoyed your website. I thought the layout and information was very informative.

I'm writing to you because I noticed a technical issue that I wanted you to be aware of, it relates to how your search engine optimization is implemented. If you fix this issue it could have a really positive impact on performance. Do you want me to send you the issue or would you like me to jump on call so I can walk you through what I saw?

Regards,

XXXXX XXXXXXX
Digital Marketing Manager
XXX-XXX-XXXX
XXXX Smarter Marketing Co
Digital Marketing | AdWords Management | Content & Social | Influencer Marketing

—
This e-mail was sent from a contact form on EstateJunkRemovalOfToledo.com (http://estatejunkremovaloftoledo.com)
Sometimes my clients respond to these emails and find out they are sales call bait.  I will contact the person if the client is certain they want me to, but it's most certainly a sales call wearing sheep's clothing.
Sometimes  I will google reviews of the company and let clients know if it even seems worth pursuing. Please know that you will get spam email, spam contact form entries, and spam phone calls from lots of web hosting, website design, SEO, Google Ad Management Companies who try to make it sound like they are actually Google calling, and more.
The funny thing is they can only find you to call you or use your email address or contact form when and if your SEO is already working!  So the joke is on them, mostly. Sometimes they just make an offer, sometimes they try to start a conversation over something they think will bait you into scheduling a phone call with a success coach or some such.
Please know that I monitoring Server and SEO configuration closely.  I can provide reports with charts and graphs about things, but most clients have asked me to keep the numbers simple and make the phone ring. So that has been my guide.
If Somebody Criticizes Your Website:
If somebody criticizes your website, consider the source.  Are they trying to sell you something?  Are they honest and upfront about why they want to jump on a call and help you make your website better?
The truth is EVERY website can be better – from a $500 starter site to a megabucks eCommerce destination site.  There are literally thousands of measures that can be applied. I run audits on the websites I am working on, prioritize known issues, and take them on in good order for continual improvement. If there is a vague criticism, it isn't as helpful as a specific one, but I prompt professional support is included in most retained monthly program services.  For such clients, I will investigate any and all concerns and answer support tickets promptly.
What Can You Do About It?
Ignore them like you would any email spammer.  If several of them seem to be saying the same thing, ask me about it.  Chances are we are already doing it, or can add it to your program.
The more visible you become online, them more website design and SEO or PPC service spam you will get, precisely because what we are doing is working. It's kind of a sad fact of life for website owners. If ever anybody brings a specific thing into question, instead of vague suggestions, please run it by me for a second opinion. If they are right, we can fix it. Mostly it's going to be pink smoke and fairly dust… with a promise of utopia for only $199 a month… ; )