Getting The Most from Adwords, PPC Campaigns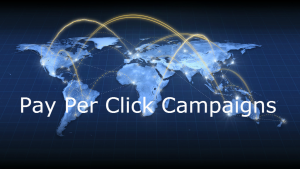 The fastest way to generate internet leads is through a Pay Per Click (PPC) Campaign.  Google's Adwords is the undisputed market leader, and many people use them, but don't really understand how to maximize results for their budget.
Targeting the right keywords is huge.  Budget is crucial and depends on average profit per sale as well as competition for your keywords.  But there is more to it than that.  If you want to rule your online market without breaking the bank, then ad content is King, and landing pages are the Queen.  Ad content can make or break you.
The right copy will get the right kind of clicks.  Making sure the landing page engages the visitor to produce a lead is absolutely crucial. Here's a few tips:  Focus, Focus, Focus!
Decide what you want, and go after only that.  If your business has a long sales cycle, but is pretty good at converting once you get somebody on your email list, then maybe you want all the leads you can get, no matter what their stage is in the buying cycle.  Great! Use popular click bait language promising help at early stage prospect market research stage.  If your business excels at converting prospects who are ready to become buyers then you want ripe, low hanging fruit.
Sample Ads:
1. Long Sales Cycle: Great long term conversion rate, general inquiry, lower cost per click:
Mortgage questions?  We have answers.
How much are house payments?
my.mortgagewebsite.com/FAQ/ask.html (not a real address)
2. Short Sales Cycle Preferred, Buyers Ready to Buy, higher cost per click but fast ROI:
Last Minute Mortgage Rate Quotes!
Get a second opinion before overpaying
my.mortgagewebsite.com/second-opinion.html (not a real address)
See the difference?  Now just make sure you send the click to a page that is focused on the buying cycle stage your ad targeted.  In example 1, above, you offer copy with general warm fuzzies and a newsletter or free report with tips that will be helpful as they prepare to enter the housing market.  In example 2 above, you want copy to support that it is smart to avoid overpaying, cut straight to the chase, share recent quote ranges that are impressive, Offer low rates for challenged credit and great rates for great credit.  Promise visitors a fast rate quote, with an application form that is just enough to let you form a reasonable framework for a phone call to solicit an application.
Now you know.  Budget Maximized.  Ba Da Boom, Ba Da Bing.  If you need help with this, call a professional.  If you don't know one, call me or visit our contact page and let me know what you want to accomplish!  https://bigmarketingsolutions.com/contact/