Can My Digital Marketing Service Help You Increase Sales?

If digital marketing is important to you then chances are excellent that I can bring a broad range of business experience and digital marketing expertise to help you increase sales at any stage of business development.  You will find that I bring a broad business experience and digital marketing background to bear to help clients grow.
My primary specialty is Digital Marketing including Website Design or management, SEO, and PPC but I also provide graphic design, video marketing, written content for newsletters and social media marketing, as well as a broad range of other marketing services depending on what each client needs.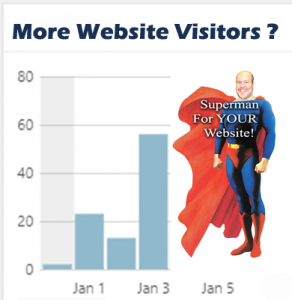 My business experience is broad so I am able to get up to speed quickly with new clients. My overhead is low so I am a lot more affordable than many others who do this kind of work.  If we talk by phone we can explore how I might be able to help you improve your SEO and AdWords campaigns to get better search rank, accomplish stronger lead generation, and ring up higher sales numbers. I can meet face to face locally, or am very comfortable working remotely by phone and online : )
An Online Calendar offers some meeting dates and times when I am most available for a get acquainted call or consultation.  If you book something there we will both get an email confirmation and a chance to add it to our calendars.  Let's talk soon!
Sincerely,
Lonn Dugan, Digital Marketing Consultant
BIG Marketing Solutions www.BigMarketingSolutions.com
Toledo WordPress Wizard www.ToledoWordPress.com
GoooglePageOneSEO.com www.GooglePageOneSEO.com
The Toledo SEO Wizard www.ToledoSeoWizard.com
LinkedIn Profile, References & Recommendations